Choose the smart way to achieve your business goals
with help from My Smart Office
Need help implementing your business plan?
If you've taken the bold step of working with a business coach, you've taken a great leap forward in getting your business on track.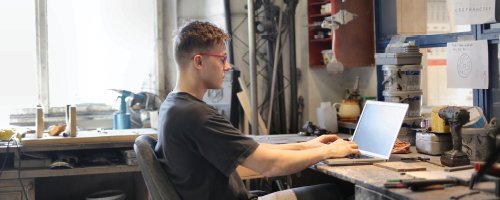 Going through the process of reviewing where you're currently at and planning where you want your business to take you in the future can be both exciting and confronting. In addition to keeping on top of your existing workload, you'll be going through the process of prioritising and implementing your plan. Also, you need to find time to get your head around new technology and how to make it work for you. Amanda can help by taking over some of your workload and giving you time to focus on your business growth strategies.
Rather be on site? Leave the paperwork to us.
Do you have admin and accounts building up in the office but are needed on-site or would rather spend more time on the tools?
We can help you streamline and simplify processes in your business by embracing automation and utilising software and apps. Start by working with Amanda to review your business, identify pain points, set priorities and make a plan to get to work on. Whether its fine-tuning your systems, assessing your client journey, marketing or customer communications, by reviewing each aspect of your business you can save time and money, increase profits and be more competitive.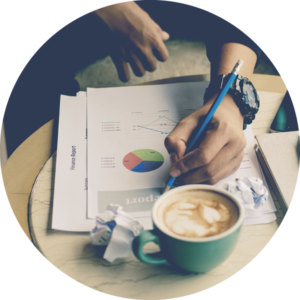 We can help you stay on top of the numbers.
If you're working with a great accountant you'll know how they can really help push your business forward. An accountant will highlight areas of your business that need attention, confirm what you're doing well, help you understand your numbers and ensure you're running a profitable business.
Understanding your business numbers is critical for your success. Before you even bring your first client on board you need to know all your costs will be covered and that you'll take home a profit at the end of the day, week or job. That's where My Smart Office can help. Staying current is vital, particularly when you're working with clients and managing their build budget. We'll help you stay on top of your financials so that at any moment, you'll know the financial position of your business.



Meet Amanda
Amanda is one of those organised people who manages to keep a lot of balls in the air. Before starting My Smart Office she juggled working a corporate job, running a successful residential building company with her husband, Bryce, and being a mum. Now you can benefit from Amanda's 20 years experience in customer communication, sales and marketing, bookkeeping and administration, working for your business. Make sure to follow us on Facebook.
Client testimonial
"I have really appreciated Amanda's insight into the building industry and have drawn on her experience to help expand my own knowledge and to focus on improving systems and processes across different areas of my business. I feel a whole lot more confident that I know my business financials and that I can regularly review and make small changes, that make significant positive differences to the profitability and the long-term success of my business. And I am continuing to expand on the work that we are doing together. It's great to know that I can call Amanda at any stage to seek guidance and advice, or just to speak with someone who understands the challenges of running a trades business."
Paul Bramwell, Bramwell Builders
Step 1- Review
Let's chat about your business, the tasks you dislike, and look at your current admin systems.
Step 2 - Options
Whether you know where to start or you need guidance, let's discuss your priorities, options, and business goals.
Step 3 - Start
Reduce your to-do list. Agree on an action plan and let us start implementing the tasks for you.